PHS Girls Tennis team serving up a smashing season so far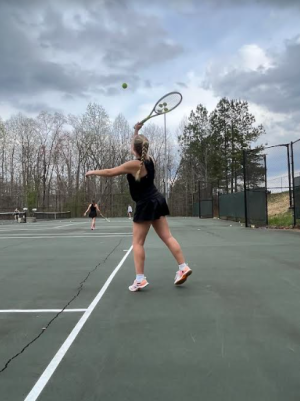 The Powhatan High School Girls Tennis season is in full swing, currently with a 4-3 record. The whole team has shown teamwork and good sportsmanship in all of their matches, despite the result. This year's starting line-up has sophomore Emma Carter returning as number one, junior Carter Quinn returning as number two, senior Polly Overboe as number three, junior Gianna LaRaffa as number four, junior Zoé Lucas as number five, and freshman Caris Grell as number six.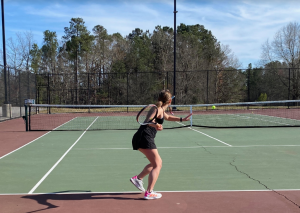 For doubles, Carter and Quinn are the first team, Overboe and LaRaffa are the second, and Lucas and senior Amanda Seaman are third.
The team has fought hard so far and plan to do so for the rest of their season.