Shooting at Michigan State University left 3 students dead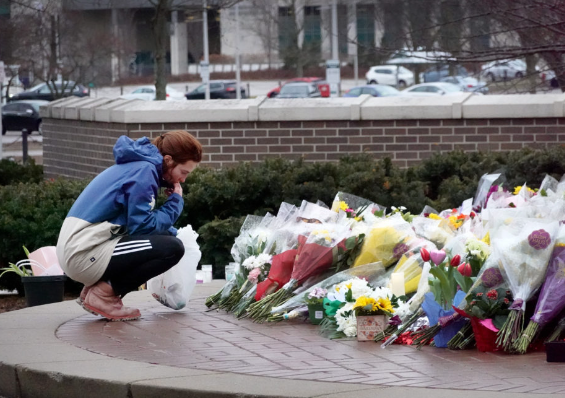 The recent shooting at Michigan State University was the 67th mass shooting in 2023, according to the Gun Violence Archive. It occurred a day before the fifth anniversary of the mass shooting at Marjory Stoneman Douglas High School in Florida.
There were 647 mass shootings in 2022, which is approximately 53 shootings per month. There have already been 67 this year, and it's only been a month.
On Monday, February 13, three MSU students were killed in a mass shooting at Michigan State University. Five students were injured and left in critical condition. The gunman was identified as Anthony Dwayne McRae, a 43-year-old man with no known affiliations to the university. McRae died after the shooting from a self-inflicted gunshot wound, and he had a note threatening for shootings in New Jersey, thousands of miles away.
McRae's motive for the shooting is currently unknown and a search warrant has been issued for a house connected to him. He was arrested in 2019 for carrying a concealed weapon without a permit, and he later pleaded guilty to a misdemeanor for possession of a loaded firearm. 
The three victims of the shooting were Arielle Anderson (19), Alexandria Verner (20), and Brian Fraser (20). 
"We don't understand the motive, but we know the cause. There is unregulated gun market in the country, and we have the solutions to address the issue, and I hope that politicians will," said Graham Diedrich, a graduate student at Michigan State, in an interview with CNN.