How About That First Semester?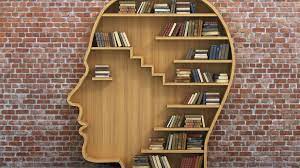 I think it is fair to say that the First Semester has been hard. We have tragically lost two classmates which was particularly hard for the people that knew them, and sad for the school community. Another source of stress has been getting back into 5 days a week of in-person school. 
The tragic passing of two PHS students  was difficult for both students and staff. Both of them had many friends and were important pieces of what makes us who we are. PHS students gathered together in the Library to grieve, console and create cards for their families and close friends. 
"Back-to-normal school" has been hard for many reasons; one main reason being some people have severe anxiety and stress. Stress and anxiety can vary from each individual. A 9th grader shared, "This year has been the most stressful and hardest  year I have had in a long time." A senior admitted, "This year I have got more work and it is starting to stress me out." This just goes to show how people are struggling.
So many restrictions were implemented when COVID hit, and they changed everything. For some, the hybrid schedule was beneficial. We became used to being in small group settings, having little to no contact with others due to COVID-19, and following the suggested guidelines to avoid the virus. Others needed the structure of 5 full days and the opportunity to interact with friends.
Despite the challenges, it has been great to be back with everyone and with each month that has passed things are starting to look up.