True Crime Podcasts can be a hit or a miss, but "Cult Liter" Takes the Cake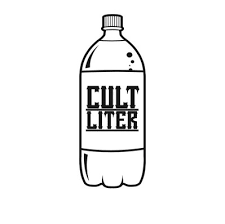 Are you a true crime fan? Someone who falls asleep listening to retellings of real crime events? If so, "Cult Liter" with Spencer Henry is the perfect podcast for you. 
"Cult Liter" is a true crime podcast like no other. The host, Spencer Henry, covers a very wide array of topics with episodes that interest everyone. The episodes are also a great length, long enough to enjoy it but short enough to where you don't lose interest.
With over 180 episodes, there's no way to get bored when listening to this podcast. The host is witty and tells hilarious jokes while also knowing all of his facts about what he's talking about. Henry talks very passionately about the topics of these episodes and that makes for a very enjoyable listening experience. 
If you want to learn more about true crime and have fun while doing it, check out "Cult Liter" with Spencer Henry. You won't regret it.