On October 7, 2023 more than 2,000 rockets were launched from the Gaza strip- a Palestine territory on the eastern coast of the Mediterranean boarding Egypt into Israel. In these attacks on Israel many from the Hamas terrorist group crossed the borders of the Gaza Strip and attacked many surrounding towns. Many Israelis and  Palestines have been killed and many held captive including some americans.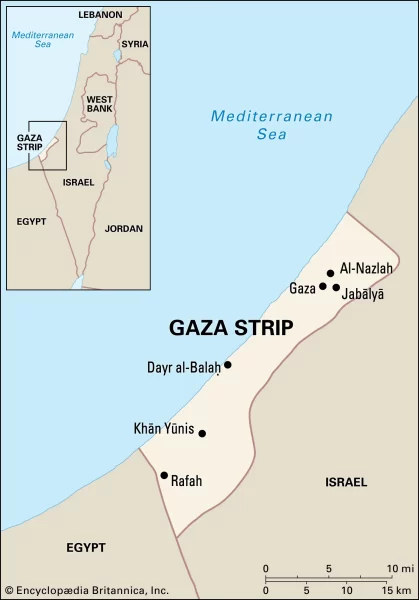 This attack is the deadliest attack since 1973. According to ABC news "the fighting has killed more than 1,400 people in Israel." with the number of hostages high as well just alone Hamas "is holding around 200 people hostage" says the wall street journal. 
This problem though has been long awaited. It dates all the way back to the United Nations vote in 1947 to divide the state of Palestine into two parts one Jewish and one Arab. Neither Palestinian or Arab countries accepted this modern country of Israel. 
With Israel being at war So far the Israeli government has responded with airstrikes sent into the Gaza Strip as well as blocking off necessities in the strip such as fuel and water. Many innocent people have been told to flee the area due to the fact they are blocking off the Gaza strip. 
As war continues in Israel many countries are beginning to be involved. According to BBC News President Biden has said " The United States has Israel's back." On the Other side of this we have Iran backing the Hamas group though Iran did deny their help in these attacks on October 7th. Iran, though claiming not to be providing Hamas with weapons, Iran does have involvement with the plan. If what Iran said about not providing them artillery is a lie this could lead to far worse conflict in Israel.
As this war continues to simmer we look to the future and what this will lead to. Israeli forces are preparing to launch a ground attack trying to put a stop to these attacks. With the war nowhere near the end it is uncertain what will come "there is no doubt in my mind, sadly, that it will get worse before it gets better" says Yossi Mekelberg to CNBC.