Friends star Matthew Perry has sadly passed away at the age of 54. He was found unresponsive in his hot tub at his LA home. Foul play was ruled out and no drugs were found on the scene. Currently autopsy results are inconclusive.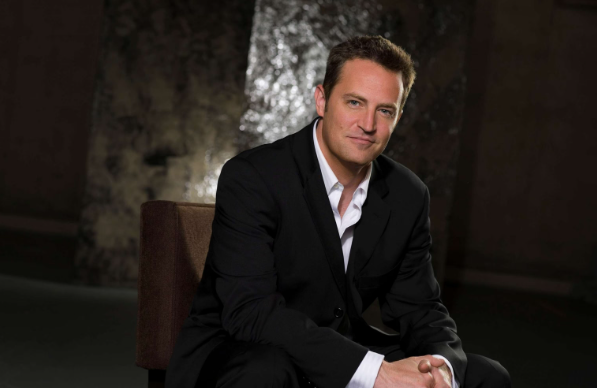 Matthew Perry was a beloved actor on the hit comedy sitcom "Friends" from 1994 – 2004 where he along with Jennifer Aniston, David Schwimmer, Courtney Cox, Lisa Kudrow, and Matt Leblanc, play 6 friends living in Manhattan. Fans instantly fell in love with the show and it became one of the biggest TV shows to ever air.
In 2022, Perry released his memoir where he talked about his battle with drug and alcohol addiction. He writes about his time in and out of rehab, his battle with medical issues due to his drug and alcohol abuse, and how he was now sober and was turning his life around.
Matthew Perry was not only turning his own life around but helping others do the same. He turned his Malibu home into a sober house he called the "Perry House" where guys could come and live while they were trying to get sober. This was so important to Perry. In fact it was what he wanted to be remembered for. In an interview promoting his memoir he talks about how he his legacy and what he wanted to be remembered for.
"
When I die, I know people will talk about Friends, Friends, Friends. And I'm glad of that, happy I've done some solid work as an actor, as well as given people multiple chances to make fun of my struggles on the world wide web…but when I die, as far as my so-called accomplishments go, it would be nice if Friends were listed far behind the things I did to try to help other people. I know it won't happen, but it would be nice
— Matthew Perry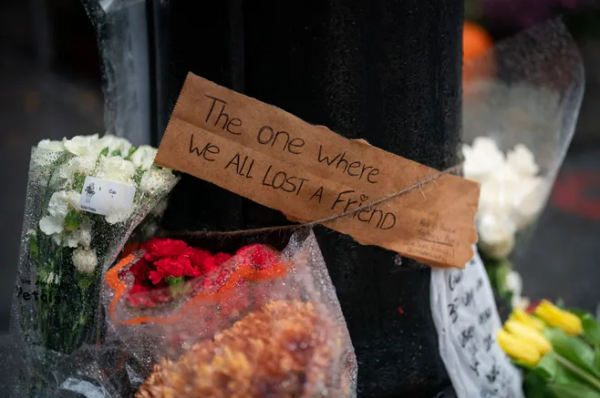 Fans of the show are gathering outside of the 'Friends" apartment located in NYC to leave flowers, candles, and notes in memory of Matthew Perry. One note in particular is getting a lot of attention, "The one where we all lost a friend." This is a nod to all of the episode titles of "Friends".
Many celebrities are also paying tribute to Matthew Perry. At Adele's show in Vegas, she took a moment to honor Matthew Perry despite never meeting him personally. Many of Perry's "Friends" costars have also taken to social media to honor him.
Matthew Perry will be missed dearly and our thoughts will be with his family and friends.