On Wednesday night, 10/24/23, a gunman, Robert Card, opened fire in Lewiston, Maine, killing a total of 22 people. An estimated 50-60 people were left injured from the attack.
Robert Card, 40, born and raised in Bowdoin, Maine, struck in multiple locations on Wednesday night.
SpareTime Recreation, a bowling alley
Schemengees Bar & Grille Restaurant
A Walmart distribution center
According to the New York Times, The U.S. Army's Public Affairs office at the Pentagon shared that Card was a Sargent First Class in the Army Reserve.
The incident began Wednesday night, at Schemengees Bar and Grille where locals partied and drank  until their fun was interrupted. Photos of Card walking into the bar with a rifle on his shoulder have been released by Maine State Police.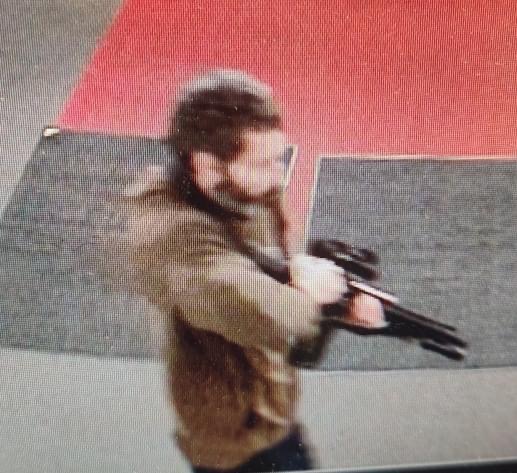 "Seven people died at the bowling alley, eight at the bar and three at the hospital," Col. William G. Ross of the Maine State Police said.
Lewiston, is known to be a very "tight knit" community, according to Impact. The event was a shock to many considering Maine has record breaking lows for homicides, totaling to 29 from 2022 to now. Author, Stephen King, a Maine native, called the incident "madness," knowing this isn't common for Lewiston.
A manhunt is underway for Card, but until apprehended, officials warn citizens to stay inside and lock their doors, considering he is armed and dangerous. Businesses and schools are all closed until further notice. Even within a 50 mile radius, everyone is under a lockdown.
The need for gun control and mental health checks still remains a debate between both political sides.
Card went through a mental health evaluation in mid-July following his strange erratic behavior while with his reserve regiment, a U.S. official told The Associated Press.
Mental health checks are currently being debated as to whether or not they should be given prior to purchasing a firearm.
This is the 565th mass shooting in the US this year. Defined by the Gun Violence Archive, a mass shooting is an event in which 4 or more people are shot or killed. 
President Joe Biden ordered all US flag to be flown at half-staff in honor of the losses. This was a "dark day for Maine," Gov. Janet Mills said at a news conference Thursday.
Rest in peace to those who lost their lives on Wednesday, 10/24. Thoughts and prayers go out to families of the victims and all Maine locals affected by this situation.