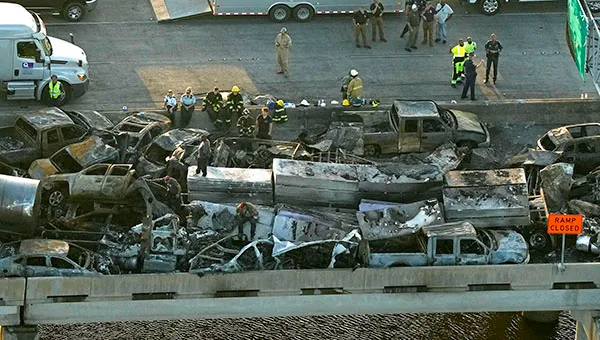 On Monday, October 23, eight people died in a 168 vehicle crash on Interstate 55 in Louisiana. So far, there have been eight casualties recovered, and 63 people have been injured. According to the Louisiana Police, 23 people were hospitalized for their injuries, but an unknown number of people went to the hospital at their own discretion. 
This crash was caused by what the National Weather Service has declared a 'super fog.' Super fog is a mixture of wildfire smoke and common fog, making a dense opaque cloud. WWL-TV reported that there was a visibility of 10 feet. 
There were many vehicles involved in the crash, including a tanker truck carrying loads of hazardous liquids. Luckily, the truck was able to be offloaded safely. State police reported that one vehicle was pushed off the Interstate and into the water, which was recovered and everyone in the car was unharmed. 
Lt. Melissa Matey of the Louisiana State Police said in a press release that, "A portion of the crash scene caught on fire shortly after the initial incident." Emergency first responders rushed to the scene and worked together to put out the fires and care for the wounded.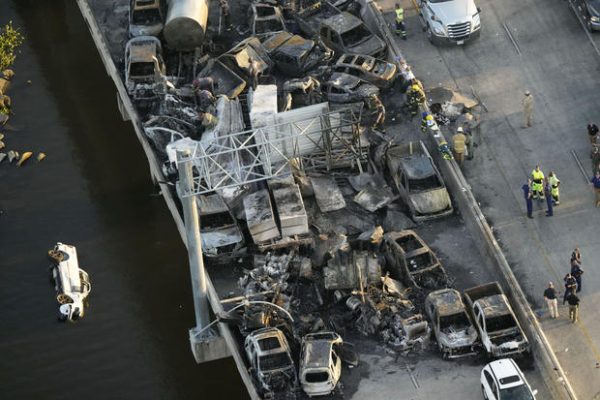 On Tuesday, October 24, the police made a statement to CBS saying, "All vehicles have been removed from both sides of I55, and DOTD has begun the clean-up of the roadway." School buses were sent to the crash site to transport the stranded people away from the accident. WDSU reported that portions of the major interstate are still undergoing repairs and will be closed down for an indefinite time.