Taylor Swift has just released her fourth re-recorded album, 1989 Taylors Version. This album features hit songs like "Shake it Off" and "Bad Blood" and many more chart-topping songs. It also features brand new from the vault songs such as "Say Don't Go" and "Now That We Don't Talk".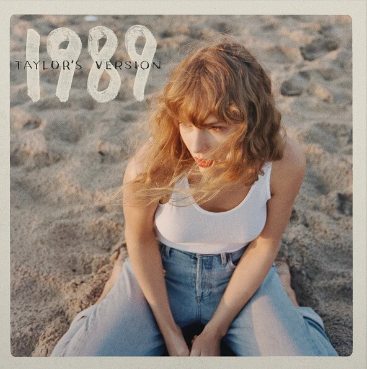 Taylor has been releasing her re-recorded versions of her original albums since 2021 due to the rights of her songs being stolen by Scooter Braun and Big Machine Records. They own the master recordings of her work so she is trying to reclaim ownership of her music by rerecording all of the songs again.
New songs always bring new fan theories. Taylor's new song from the vault "Is It Over Now?" is rumored to be about singer Harry Styles who Taylor Swift dated from late 2012 to early 2013. While the relationship was short lived Taylor definitely had a lot to say about their breakup in her 1989 album released just a year after the the couple split.
While Taylor Swift is making headlines with her new music she is also making headlines with her newest relationship. Taylor Swift's newest boyfriend, Travis Kelce, is a tight end for the Kansas City Chiefs. Taylor was seen attending his games sitting in his suite with his family, which got fans attention about the relationship
Since then the couple has been seen together at parties, sitting in each other's laps, and holding hands on the street. Taylor Swift has also seemed to make a good impression on his family as she has been seen hanging out with the Kelce's at Travis' games.  Travis' dad, Ed Kelce, even said in an interview what he thought about Taylor Swift.
"
"I think she's very genuine. She's been performing for huge crowds longer than she hasn't, over half her life. And for someone to be so grounded".
— Ed Kelce
So far the relationship seems to be going very well. He is Taylor Swift's thirteenth boyfriend and as we know 13 is Taylor's lucky number. Maybe Travis will be the one. I can't wait to see what Taylor does next with her music and  love life.