Famous creator, Jenny Han, speaks out about the Writers Guild of America strike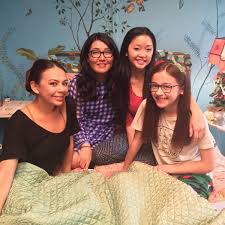 Jenny Han is the producer of many well liked productions such as "To All the Boys" series, "The Summer I Turned Pretty", and newest series being released soon "XO, Kitty."
The writers in the US are on strike for the disputes between WGA Labor Union and Alliance of Motion picture and Television producers. There was no agreement between both sides and this was the cause for writers officially going on strike and bringing all of their work to a halt. Writers are continuing to ask for fair compensation and without them, studios will not be able to put out productions.
Jenny Han has made a sequel to "To All the Boys" series, XO, Kitty. This provides an inside look at the younger sister, Kitty, in "To All the Boys" and gives her a bit of the spotlight. The premiere for "XO, Kitty" was held on May 11 at the Tudum Theater in Los Angeles.
Unfortunately the producer, Jenny Han, was unable to attend due to her loyalty to her fellow writers. "This moment is bigger than me, it's bigger than the shows." Han says. She wants the world to know she missed this important event for a good cause.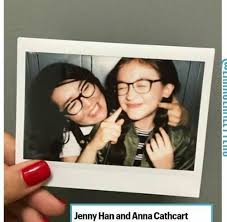 "All the cast, I am so sad that I can't be by your side tonight celebrating with you guys." She was heartbroken to miss this moment for Anna Cathcart, "Kitty", and all of her talented cast. Han explains how proud she is of Anna and how meaningful "XO, Kitty" is considering Kitty is based on Han's younger sister.
"In all my shows I wear a lot of different hats. At any given moment I'm the author, creator, producer, showrunner, and a screenwriter." Jenny Han is a woman of many talents and in all of her attempts to make everything possible she isn't superwoman. Even though she wishes she was at the premiere she had to take this stand for the future of writers.