Revolutionizing the World with Artificial Intelligence: What you need to know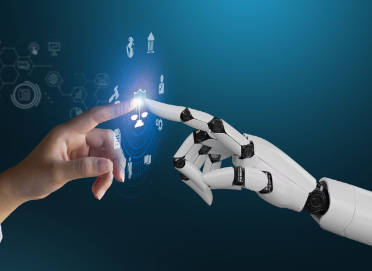 *AI Generated Headline!*
AI is slowly taking over the modern world, and while some may perceive it as helpful, others wonder if it could be dangerous. AI, or artificial intelligence, is perceiving, synthesizing, and inferring information, demonstrated by machines.
Today, 10 mobile apps have AI chatbots or some sort of AI robot that we are able to interact with. According to TechCrunch, as of February 2023, these 10 apps have a combined total of $5.9 million of global consumer spending, which is a 55% increase from the $3.8 million spent in January.
While AI can be helpful in some cases, there are also reasons for concern. Recently, Snapchat released their newest Snapchat AI Robot, My AI. The reason for this new feature, Snapchat says, is for a personal chatbot that anyone can ask questions, give ideas, or just talk to.
This chatbot is powered by ChatGPT, an artificial intelligence chatbot. According to Snapchat, My AI has access to your location, your personal information that you have entered in the app, and any of your data.
For parents, a robot that can see where and who you are, is concerning. The exchanges between a human and the robot can be seen as creepy and unsettling. This feature also can't be removed without paying for a premium subscription, Snapchat +.
Tik Toker, Evan Packard called My AI "horrifying" while displaying an interaction with the robot which showed him his location.
In an interview done by CNN, Lyndsi Lee, a mother from East Prairie, Missouri, expressed her concern for her 13 year old daughter and this new update.
"
I don't think I'm prepared to know how to teach my kid how to emotionally separate humans and machines when they essentially look the same from her point of view. I just think there is a really clear line Snapchat is crossing.
— Lyndsi Lee
The difference between the AI on ChatGPT and on Snapchat is that you can customize your Bitmoji on Snapchat and make it seem like an actual person. It's like you are talking to one of your friends.
Snapchat isn't the only app that uses AI. Most apps on our phones use AI,  Duolingo, Facetune, and even Google Maps to name a few.
In a news report done by CNBC, Elon Musk, Tesla CEO, and Steve Wozniak, Apple co-founder, signed an open letter in March from the Future of Life Institute urging AI labs to immediately pause training on all AI systems that were more powerful than ChatGPT-4, for at least six months.
"
Contemporary AI systems are now becoming human-competitive at general tasks, and we must ask ourselves: Should we let machines flood our information channels with propaganda and untruth?
— Future of Life Institute Letter
The letter also said that AI labs and independent developers should take this time to implement more safety protocols before creating more "advanced AI design."
AI is growing stronger and continues to raise concern. Who knows what AI will take over next?