Block Out Cancer 2023
May 5, 2023, marked the 2nd annual Block Out Cancer Volleyball Tournament at Powhatan High School!
At this event, junior and senior male teams competed against each other for the opportunity to fight cancer and become the 2023 Block Out Cancer Champion.
This year 2 junior teams and 3 senior teams faced off at the net but only one served, passed, set, hit, and blocked their way to victory.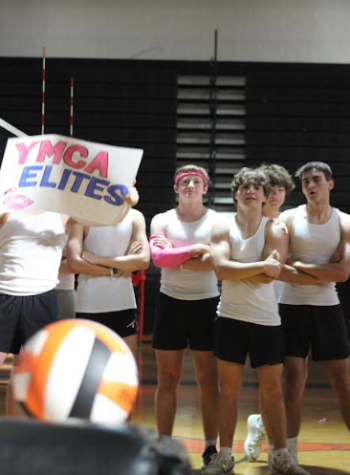 Junior teams included:
YMCA Elite– This team included Anthony Donnelly, Max King, Connor Bates, Cole Donnelly, Sean Bruce, Colin Henry, and Brandon Vallent and was coached by Hailey Ragland and Kate Williams.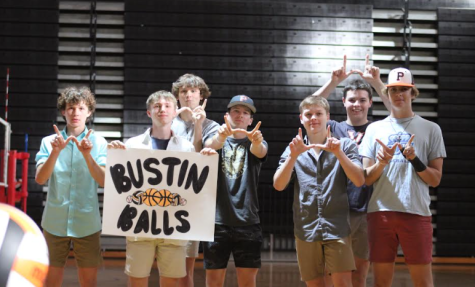 Bustin' Balls– This team included Connor Gravatt, Kurt Guimaeres, William Tuttle, Talon Harness, Evan Reese, Braydon Elzey, Bradley Wade, and Kaleb Leinhart and was coached by Natalie Hintz.
Senior teams included: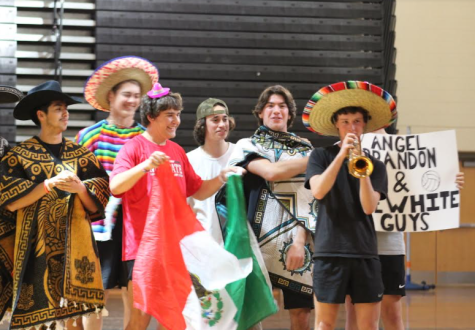 Angél, Brandon, and the White Guys– This team included Angel Cedillo, Jack Connelly, Clayton Jones, Tristan McAteer, Landon GIbbs, Brandon Loredo, Jesse Lanzillotti, and Alexander Peloke and was coached by Emily Gibbs and Carly Rehme. In honor of Cinco De Mayo, the players sported sombreros and huipils.
Dice– This team included Kai Knudsen, Tucker Hartz, Austin Hurt, Cris Davis, Fletcher Mullins, Gabe Koelzer, Josh Holland, and Greg Langer and was coached by Colby Wright and Chesed Russell.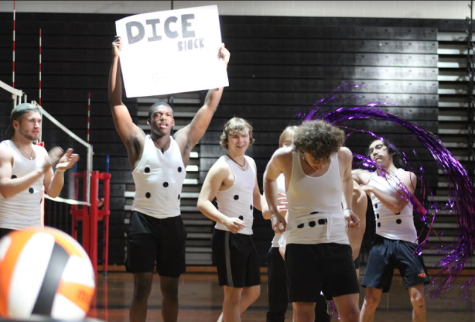 Serves Up– This team included Colton Hiatt, Britton Proffitt, Josh Little, Shaw Stancil, Fischer Daniel, and Tanner Wyatt and was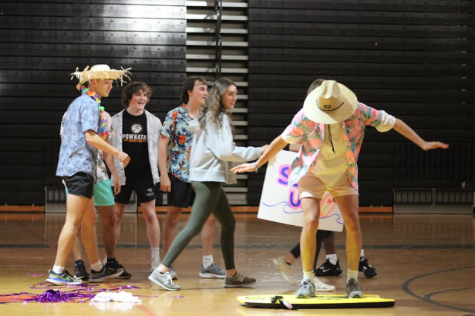 coached by Sophie Payne and Sydney Wade. Players were sporting their best beach wear as they competed.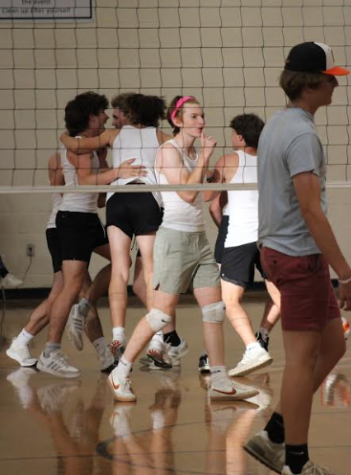 On the junior court the two teams played best two out of three in order to claim the top junior spot. YMCA came on top after a tight game that even led to a tie breaking third set.
As the junior teams battled against each other, the seniors fought to become the class of 2023 representative in the championship game. These immensely close matches kept fans, players, and coaches on the edge of their seats. AB&TWG ultimately claimed this coveted spot and advanced to the finals.
The nail biting final match between the top junior and top senior teams, built the anticipation even higher as they were forced into a tie breaking set. Both teams fought with passion and hustle, but Angel, Brandon, and the White Guys took the trophy in the end.
This event raised over $1,200 in one night to help the Leftovers Club in their fight against cancer. All proceeds went to Relay for Life of the American Cancer Society. A huge thank you to Mr. Miller, the Leftovers Club, and all of the volunteers, players, coaches, and spectators that made this event possible!