An Age Old Question
As the saying goes, age is just a number, but at what age is it too old to lead a global superpower? The United States' President Joe Biden is 80 and if he were to win reelection, he would be 86 at the end of his second term. As Biden's age has increased, his popularity as president has decreased.
In a recent one on one interview, MSNBC's Stephanie Ruhle asked Biden why would be the"right person for the most important job in the world." Biden responded, "because I have acquired a hell of a lot of wisdom." He claims, "I know more than the vast majority of people. I'm more experienced than anybody who has ever run for the office and I think I've proven myself to be honorable as well as also effective."
A study in December 2022 reported 70% of Americans didn't want Biden to seek reelection, including a majority of Democrats. After Biden sought reelection in April, he told reporters "I can't even say I guess how old I am, I can't even say the number. It doesn't register with me." He later acknowledged his age by saying "I took a hard look at it before I decided to run. And I feel good. I feel excited."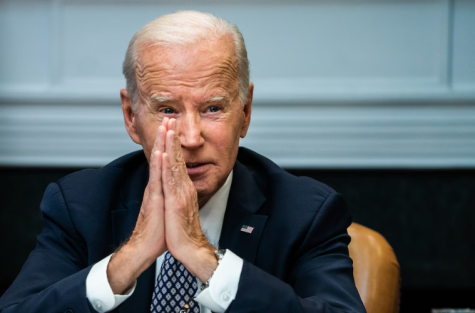 In February 2023, Physician to the President, Kevin O'Connor summarized Biden's health status. He noted "perceptibly stiffer and less fluid" gait due to spinal arthritis. Other observations were bouts of gastroesophageal reflux that cause more frequent throat clearing. Biden went through an "extremely detailed" neurological examination that reports on finding no evidence of a brain disorder. Ultimately, O'Connor concluded that "President Biden remains a healthy, vigorous, 80-year-old male, who is fit to successfully execute the duties of the Presidency, to include those as Chief Executive, Head of State and Commander in Chief."
"
I would be completely, thoroughly honest with the American people if I thought there was any health problem, anything that would keep me from being able to do the job. And, so we'll see. But, you know, I just — I think people have to just watch me.
— President Biden
The United States works to ensure a healthy and stable democracy. The 25th Amendment of the Constitution states whenever "the President is unable to discharge the powers and duties of his office, the Vice President shall immediately assume the powers and duties of the office as Acting President." American citizens should have enough faith in their country that it would take necessary actions to properly function.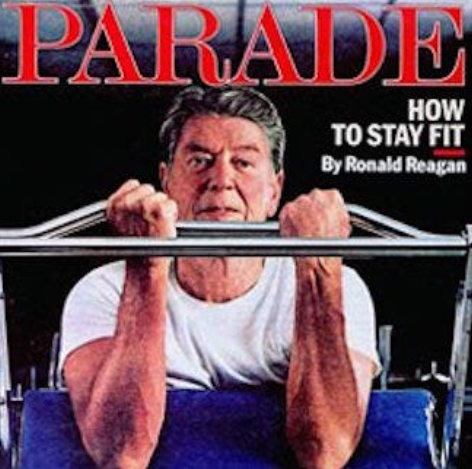 Criticism of old age is nothing new. During the election of 1984, Republican Ronald Reagan was considered too old for reelection at age 73. After a debate against Democrat Walter Mondale, Reagan was told he looked tired. "I wasn't tired," Reagan responded. He jokingly added "with regard to the age issue and everything, if I had as much makeup on as he did, I'd have looked younger, too." In their second debate, Reagan famously bounced back by saying "I want you to know that also I will not make age an issue of this campaign. I am not going to exploit, for political purposes, my opponent's youth and inexperience." Campaign director Ed Rollins said "we knew going into the race that [age] was the only issue." He added "at the time he was the oldest president, he'd been shot, he'd had some health issues." The campaign arranged Reagan to be on the cover of Parade magazine titled "How to Stay Fit" while working out to show the public that he was still healthy. Reagan ultimately won reelection for a second term, becoming the oldest president at the time.
Another example was actually a 29-year-old Joe Biden, who campaigning for the Senate, criticized incumbent Republican Senator Cale Boggs for being too old. Though Boggs was only 63-years-old, Biden stated "Cale doesn't want to run, he's lost that old twinkle in his eye he used to have." Due to his youthful energy and empathetic attitude, Biden became victorious in the election with an Associated Press article headlining: "Biden stressed age to defeat Boggs, 63."
There have been instances of questioning a president to be too young for the job. Former Democrat President Truman worried that the 43-year-old John F. Kennedy would be too young for the 1960 election. In a letter Truman wrote, "I am taking the immature Democrat as the best of what's before us." The rival Republican Richard Nixon claimed Kennedy lacked experience to lead the US during the increased tensions of the Cold War. Although warned not to, Nixon took part in the first televised presidential debate because as an expert on foreign policy, he hoped to expose Kennedy's inexperience. However, Kennedy, who had been coached by television producers, was led by his charisma and handsome looks to win the public's vote, later becoming the youngest president elected.
The question on age won't grow old as people live longer lives. Instead, people will pick apart other aspects of presidents to complain about. It is important to remember that there will never be any perfect president because they are all human. Presidents come from the people which helps this democracy thrive.
A president will never have perfect physical health. President Franklin D. Roosevelt, whom many scholars rank highly among the presidents, was diagnosed with polio. He was paralyzed from the waist down and required a wheelchair and leg braces to move. Roosevelt went through great lengths to conceal his disability to the public.  Opponents believed he could not handle the hard job of the presidency, especially during the Great Depression. In 1931, the year before his election, the weekly Liberty Magazine published an article headlined "Is Franklin D. Roosevelt Physically Fit to Be President?"  The first paragraph read "it is an amazing possibility that the next President of the United States may be a cripple. Franklin D. Roosevelt, Governor of the State of New York, was crippled by infantile paralysis in the epidemic of 1921 and still walks with the help of a crutch and a walking stick." Roosevelt would go on to be elected president four times, serving the longest time as president than anyone ever. His Granddaughter Anne Roosevelt said "were he alive today we are convinced that he would wish to have the people of this country and the world understand his disability. He would be comfortable, possibly eager, in light of current increased understanding of disability issues, to share awareness of his and other types of disabilities and others."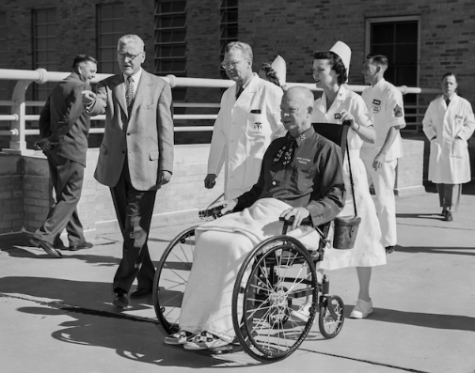 In September 1955, President Dwight Eisenhower suffered a heart attack while vacationing in Colorado. This raised doubts for his reelection the next year in 1956. His Physician and press secretary James Hagerty limited the extent of information shared to the public. Eisenhower insisted to just "'tell them everything." Cardiologist Paul Dudley White regularly informed the press on the President's recovery progress. In fact, Eisenhower's physician recommended a second term was essential to his recovery. Eisenhower had other health problems that the public knew about, but continued to remain a popular president, including to this day. The health conditions that presidents live with and share only make them more relatable. 
Now that there is the internet covering all news in an instant, all the tiny details that the public deems imperfections are more regularly visible. Every word that President Biden speaks in his choppy style is criticized as confusion for being old. As the demographic of Americans are younger, older politicians seem to be out of touch with the public. Age should not have to be a major issue because it is still very crucial to learn from the wisdom of our elders, but it is also important for them to learn from the youth. We need more relatability and common ground between groups that seem like opposites. An effective leader unites individuals to solve problems in the country. Although all policies will never be perfect, a president with strong character that works to benefit America will create a better country to live in
"
We must take human nature as we find it. Perfection falls not to the share of mortals.
— George Washington