A Recap of Many Laps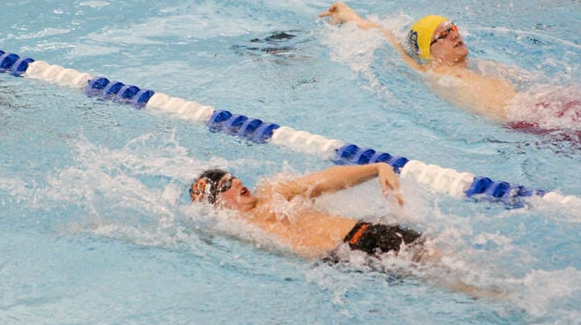 We may not have a pool on campus, but we do have a swim team. Unfortunately, this is probably news to many of you. PHS Swimming has had an amazing season so far and are bound for regionals.
The team has competed in 8 meets over the last several months. In every meet of this year's season they have placed first, second or third as a team. 
At the end of this week 15 swimmers will be heading to Swim RVA to compete in the regional meet. Among these are seven freshmen, four sophomores, two juniors and two seniors. They will be up against 12 of the best swim teams in the region with hopes of placing well and having individuals qualify for the state meet.
Nearly all the swimmers will be competing in at least three events where they will be matched up against the best swimmers in the region. Be sure to wish them luck or come out to support them on Friday February 10, 2023 at the Swim RVA facility.