Winter Pep Rally!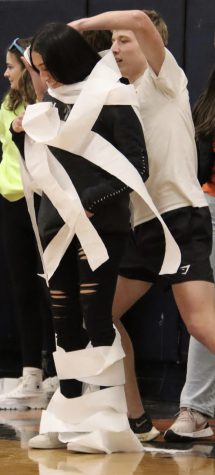 Friday, January 27, The Student Government Association hosted a Winter Pep Rally. The Master of Ceremonies (hosts) of the Pep Rally were Ricky Huber, Mary Kimbrough, and Reagan Hansen. The Pep Rally started off by recognizing the Winter sports teams, Varsity Basketball, JV Basketball, Girls Varsity Basketball, Girls JV Basketball, Indoor Track, JV Wrestling, Varsity Wrestling, Indianettes, and Swim!
Then it was game time! Starting off with a Snowman game, Winter sport representative teams of four had to wrap in toilet paper, put on a nose, hat, and gloves. The crowd cheered loud while watching this comedic competition.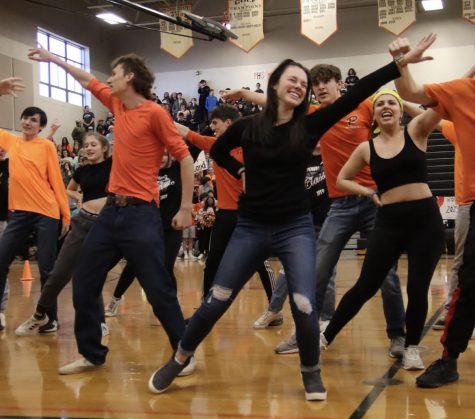 Next Resonance performed! Their dancing and singing wowed the crowd and everyone was amazed! Mr. Dean coached Resonance to success and it was definitely recognized by the Pep Rally Crowd.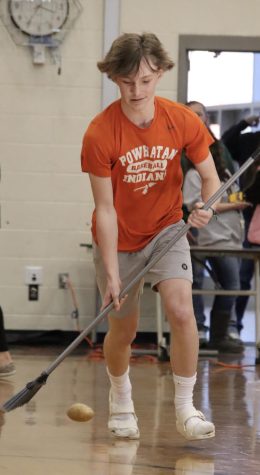 Next was the comedic game, Sweep Potato! Each                                                                            class President participated in the competition on behalf of their grade. Each represented was given a broom and potato. They  swept the potato from one side of the gym to the other, and back. Everyone was laughing and the game was a crowd favorite.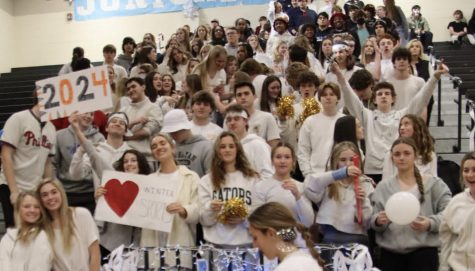 Lastly, it was time for each class to battle in hopes of being crowned winner of the Pep Rally. The cheerleaders made their way to each class and tested how loud each grade could get. The Junior class was undeniably loud and had so much school spirit. Ultimately, the Junior class won the Pep Rally Resulting in winning the spirit stick back to back.
The Winter Pep Rally was a large success. The Student Government Association has already started planning the Spring Pep Rally, and it surely will be a blast.