Native American History Month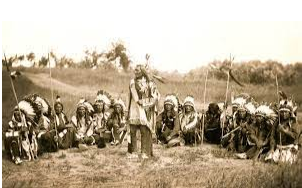 Since 1992, Native American History has been celebrated through the month of November.
Also known as American Indian and Alaska Native Heritage Month, November is a time to  celebrate rich and diverse cultures, traditions, and histories and to acknowledge the important contributions of Native peoples. It's also a good time to educate the public about the challenges Indigenous peoples have faced over the years and the ways they have worked to overcome these challenges, read more about it on ncai.
In 1680, the Pueblo revolted against Spanish religious, economic, and political institutions imposed upon the Pueblos, threatening Spanish rule over New Mexico. This revolt was the only successful Native uprising against a colonizing power in North America. In 1754 the French and Indian war began, putting the two groups against English settlements in the North. These two events are very important, there are other important events to learn about on Indian Pueblo that are interesting and important to learn and know about. 
According to Adam Rutherford from The Atlantic "The indigenous people hadn't always been there, nor had they originated there, as some of their traditions state, but they had occupied these American lands for at least 20,000 years."
"Being Indian is an attitude, a state of mind, a way of being in harmony with all things and all beings."  – Brooke Medicine Eagle
Knowing about the past is important, especially knowing about the Native Americans and what they have been through.