Friday Night Lights… Senior Night Edition
Senior Night for 4 Powhatan High School organizations took place this previous Friday night, October 28. Friday night lights had extra pizazz this senior night because the theme was pink out, sponsored by the PHS Leftovers Club!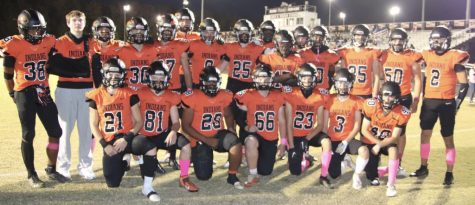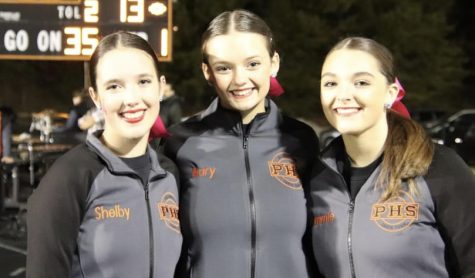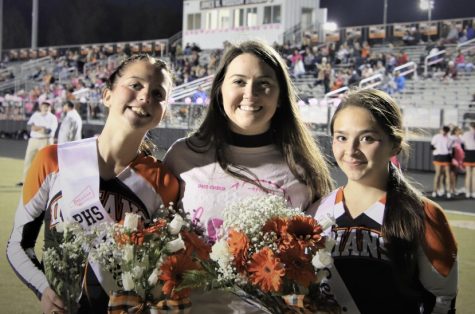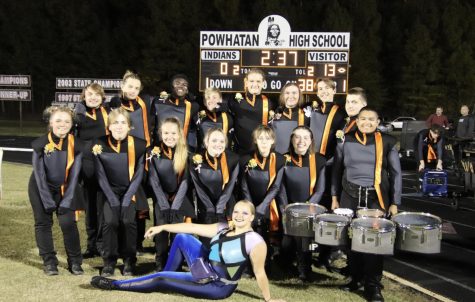 The Powhatan Indians football team faced the Midlothian Trojans on the Senior Night home turf football game. The home team fought hard, but unfortunately the rival Trojans pulled out the W. The final score was 23-6. It was a great night to watch a great sport be played by the great Indians.
At half time the Band and Color Guard gave a jaw dropping performance that exemplifies all of their hard work. Prior to that performance, the Dance team strutted their moves during half time and performed to the song, 'Pump it", by The Black Eyed Peas. The Senior dancers even had a big finish at the end.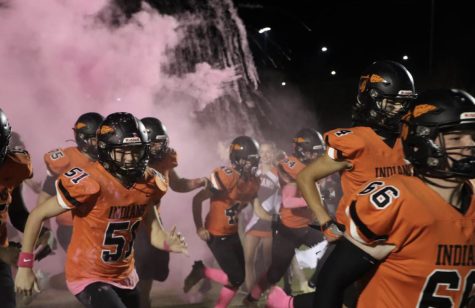 Powhatan High School's Leftovers Club sponsored the pink out theme. The stands were filled with pink, and pink smoke was set off in honor of those affected by cancer. Dance, Football, Cheer, along with the lively crowd all repped pink.