The Class of 2023 Graduates 8 Seniors from the PHS Volleyball Program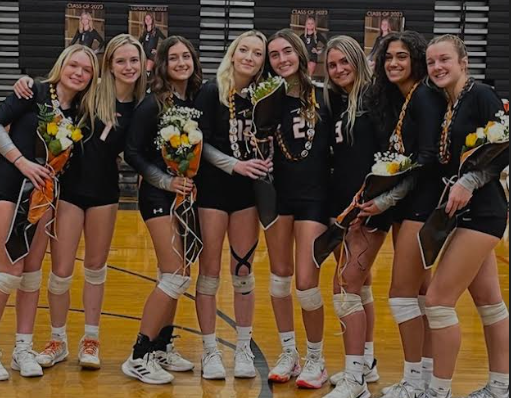 On Thursday October 20, 2022, the PHS Indians volleyball team celebrated their 8 seniors, Avah Etheridge, Carly Rehme, Chesed Russell, Colby Wright, Olivia Moss, Samantha Flippo, Sophie Payne and Sydney Wade, and their successful high school volleyball careers.
They were honored through gifts and the retelling of past memories with their teammates.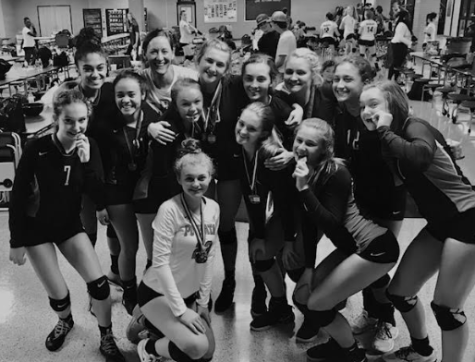 This event was one for the books! Between the Indians stealing the win from Clover Hill (3-0), a record of 8 seniors being recognized, and all the effort and time the parents, underclassmen, and the JV team put into this event, this senior night is the one to beat in the coming years of the Powhatan Volleyball program.
Past and current coaches attended this event in order to make this night even more memorable and nostalgic. Current PHS Volleyball staff included Head Coach Cindy Bryant and Assistant Coach Jason Musick. The coaches that resurfaced for this event included Coach Dawn Monson, Coach Allison Bremer, and Coach Doug Gagnon. All of these coaches played a vital role in the success and development of our Powhatan Volleyball Team.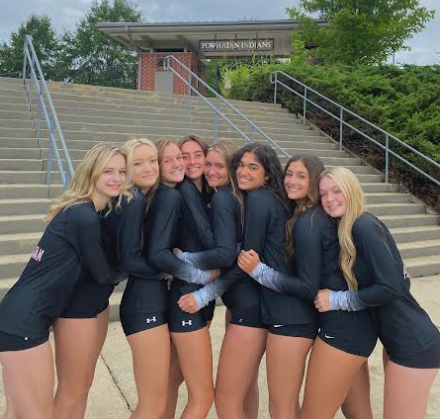 When asked, "What made this group of seniors special?", Coach Bryant responded with, "They have truly set the tone in our volleyball program for what it means to be great teammates and great competitors."
Thank you to our amazing seniors for representing our school with the hard work and dedication you have shown throughout your high school years! You will always be an INDIAN!