Richmond Artist Active in our own School.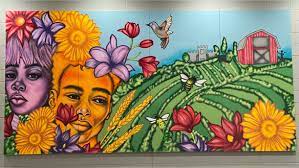 Next time you walk out of the cafeteria, take time to look at the art right above you. This is the art of Hamilton Glass. Glass, a local Richmond artist, collaborated with the art department at Powhatan High to create a painting connecting to the schools many interests. This artwork fits in with his theme of storytelling artwork. "Hamilton Glass is a creative force of energy" says the art teacher Amy McManus.
Hamilton Glass expresses his art in murals using buildings as his canvas. Glass creates art to bring his community together with each piece. He has a background in architecture but his love for art compelled him to start his work as an artist.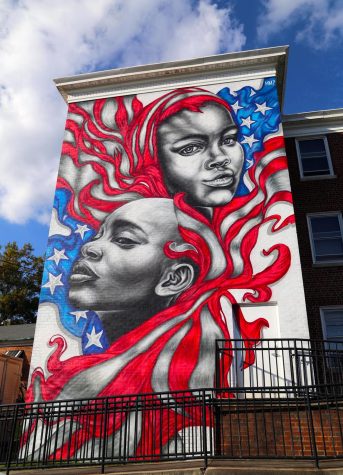 Glass's work is displayed all over Richmond and each piece is uniquely, thoughtfully, and beautifully displayed. Not only is his work spread throughout Richmond but he has collaborated with us at PHS and the VMFA.
Hamilton Glass's art is created with the intention of spreading a message. Mending Walls is a project created by Glass to make connections through art. Mending Walls creates murals that speak connection and conversation. And there is a lot more information about its vision on their website.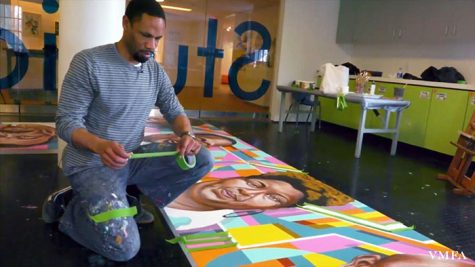 For more information about where to find his murals click on this website, it shows many of his masterpieces and the locations to see them in person.