Oil & Gas Prices Have Increased Greatly Over A Span Of 2 Years. Why?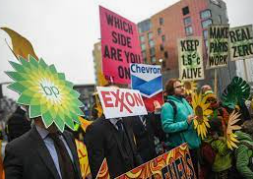 In recent years, oil & gas prices have increased greatly. According to Today, "The agency estimates that regular-grade gasoline and retail diesel prices will average $3.84 and $4.57 per gallon, respectively, which would put prices at their highest since 2014.". But it has not always been like this. Through the 2010s, there was a slow increase in prices, but that is normal through inflation.
COVID Shutdown, Oil & Gas Companies Produce Less
In 2020, when the world was shut down due to COVID-19, not many people drove much because they did not have to go to a place to work, get food/supplies, etc. So, when people needed gas or oil, the prices were very high and there wasn't a lot of gas or oil to come by. According to NewsNation, "In February 2020, oil and gas production in the United States hit a record-high of 13 million barrels a day. But in August 2020, it dropped all the way down to 10.5 million barrels a day, which is in the timeline of COVID during lockdown." As the world slowly went back to normal, they made gas & oil more affordable and there was more to come by. 
Why Is It Expensive Now In 2022?
In 2022, oil and gas prices have skyrocketed and supplies are limited. There are four main people/businesses that the public blames this issue on; Vladimir Putin, big gas & oil companies, Joe Biden, and COVID-19. According to NewsNation, Patrick De Haan, the lead petroleum analyst at GasBuddy said, "This won't be permanent. I think as things continue to normalize, as supply chains reopen, we will see an increase in U.S. oil production." This is good news for the public as some are struggling as this adds on with the current global events.