Music is What Feelings Sound Like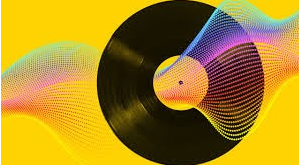 There are a lot of different types of music in the world. Music has been around for a very long time and you might even wonder, is there a favorite? We did a poll here at Powhatan High School to figure out about the favorite types of music and what you like as an individual. The choices for this poll were, metal, moody, country, pop, rap, and classical. This is what the students had to say about it.
There were 2 least voted and they both got 1 vote. Metal and moody. First off, metal, as in Iron Maiden, Black Sabbath, Ozzy Osbourne, Slipknot, and Slayer, are the top 5 most popular artists. Mostly Slipknot, that's all we hear around this school. People mostly listen to heavy metal because it actually reduces an individual's sensitivity of violence. Some  just like the loud noise and the lyrics they say in it. It makes them feel much better when they know it's not only them feeling this way.
Next up, moody, the top 5 moody artists are My Broken Frame, June Madrona, Cat Power, Flowers From the Man Who Shot Your Cousin and Christina Antipa. Moody has many definitions. Like anger, fear, but the best definition for moody these days are sad/depressive music. Most people listen to this type of music because they appreciate the emotional nuances and like having to relate to something. Yet some people listen to it also because they just like it better than other music. I don't want to say anything that will start an argument but that's what research shows.
The 3rd most voting was country. The top 5 country artists are Dolly Parton, Johnny Cash,Kenny Rogers, Willie Nelson, Reba McEntire. People listen to it because they have a new appreciation for their own life and how happy it really is. Which I find pretty true with my own experience.
In 4th place is pop with 4 votes.  Research shows that people are more likely to listen to pop music because louder songs get more attention from people more easily ; which to me sounds similar to metal. It makes sense on my part. The top 5 pop artists are Michael Jackson, Taylor Swift, Britney Spears, Beyoncé, and Elton John.
The 5th most voted with 6 votes is rap; many people love rap for many reasons and there's different types of rap like sad,angry,fearful,and happy but the most famous is hip-hop rap which reminds me of moody music. The top 5 rap artists are Eminem,Lil Wayne, JAY-Z, Drake and Ye, aka Kanye West.
The first most voted genre of music is, give it up for classical! Research shows that people listen to classical music because it helps unlock mental barriers and promotes totally authentic communication of emotions. The top 5 classical music artists are Ludwig van Beethoven, Johann Sebastian Bach, Wolfgang Amadeus Mozart, Johannes Brahms, and Richard Wagner.