1933 Public House Review
The Powhatan County Courthouse Area has been thriving recently with new additions. One of the most recent openings is the 1933 Public House.
The Public House is a bar/restaurant that serves New American cuisine with craft cocktails. General Manager, Travis Owen, says that his goal was to bring a new type of cuisine to Powhatan that has never been seen here before. 
"
"We wanted to make our food more upscale but also want to be able to have fun with it.""
— Travis Owen, General Manager
Built in 1933 and known as a Public House, the old-fashioned term for a bar. In a nod to its history, it seemed fitting to  name it 1933 Public House. According to Owen, the name is also a tribute to their cocktails.
When you first walk in, you are greeted by incredible staff members and will be seated almost immediately. The staff is very friendly and welcoming. The interior is nicely laid out with the bar up front and plenty of seating. It's a refreshing change from your typical Mexican or Chinese restaurant usually seen in Powhatan.
As far as their food goes, in my opinion it was amazing. You can tell they put a lot of effort and hard work into their food. They are very dedicated to their job.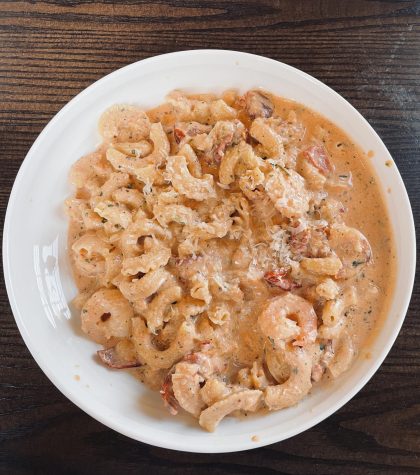 I had the Shrimp Calabria which was shrimp served over penne pasta, coated in a creamy tomato sauce, with chopped tomatoes and basil mixed in. The dish was incredible. It was so creamy and full of flavor.
Make sure to check it out! It is so worth it.