JROTC, Powhatan High School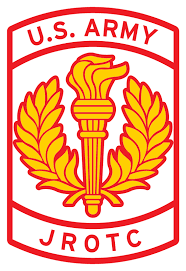 In 1916, JROTC was first established in public and private educational institutions. At Powhatan High School, students have the opportunity to join JROTC. It does not require that you join the military but it can help you get there. JROTC is just preparing students to become better citizens. 
 There are many people in JROTC in different grades,  and most of them are interested in the military.  Students do also like the fact that they have friends in JROTC and they have a good relationship with their mentors. Not only do they like the drills and the mentors but they also like teams and their fellow cadets. Sergeant Major Blakely likes JROTC because, I have a passion for working with kids and helping the kids succeed in life after high school". He chose to become a part of JROTC when he retired from the military. That's what he wanted to do so he could pursue the JROTC passion of teaching. 
There are two instructors that run Powhatan High School's JROTC program. Sergeant Major Blakely and Major Herlick. Sophomore Aaron Sharpe says, "that he thinks they're cool and nice. They also give lots of opportunities as well."   Caiden Barker, a 2nd year with JROTC says, "For sergeant major I respect him and he has plenty of knowledge to go around for the next generation of cadets."  For Major Herlick he thinks, "critical thinking is a great part of leadership and he likes the major's teaching style."
I asked the two cadets about the student climate in JROTC. Sharpe thinks that this will help some work on their respect outside of school, while Barker thinks that they need public speaking and leadership development. Senior cadets are key for modeling that.  Last, but not least, Sergeant Major Blakely shared that some cadets are more traditional JROTC students, but some need mentors or a life coach and something because they don't have that at home and he likes to watch students grow into confident young men and women.
Some of you might be asking about ranking, what does it take to rank up? Well you have to do what you're supposed to do. Your leadership potential and how you present yourself in the program is a big part. They also created a rank structure guide and benchmarks for each time a cadet wants to rank up. 
What does rank mean? Rank means the position you have and how well you do.  So you can get promoted, the level of responsibility the higher the rank the more responsibility you have. Rank doesn't matter; sometimes, it's your potential to lead that gets you ahead.
Finally, I asked what would the Sergeant Major and the students change in JROTC if they could? The cadets focused on the way they do drill practices and how people are chosen for leadership positions- raising the expectations and requirements for promotions. Sergeant Major Blakely said that having two designated classrooms would be better because currently they only have one. This would allow them to offer the program to more students.